Kambic Laboratory & Process Equipment
Exclusive UK distributors of Kambic Metrology
Withnell Sensors are proud to partner with Kambic Metrology to offer an exclusive range of climatic chambers, calibration baths and laboratory process equipment. We use the Kambic range in our own calibration laboratory to provide impressive technical output and allowing for admirable uncertainties. We are happy to demonstrate the equipment for visitors to our site. Browse our products below for more detailed information or call to speak to one of our engineers.
Custom Solutions
Kambic Metrology offer 25 years of experience in the field of design and production of laboratory and process equipment. Their commitment to customer service is outstanding, like Withnell Sensors they recognise the importance of building long lasting commercial partnerships. If required bespoke solutions can be manufactured, our engineering team in the UK will assist with full installation, support and after-sales care.
Environmentally Friendly Chambers and Baths
Kambic calibration baths and all chambers are designed to maintain a lower level of GWP than the EU standard requirements. You can read the technical data on the refridgerant by clicking the download button below.
Walk in Chambers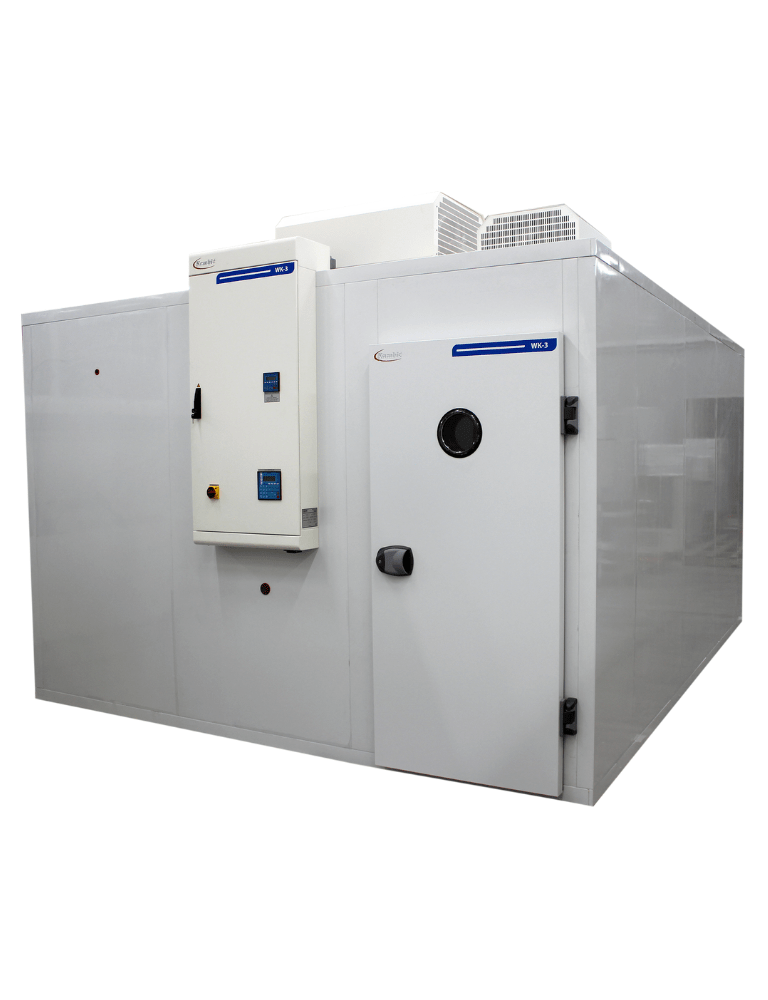 Kambic walk in chambers allow you to simulate different climates and environments with ease and precision to understand the impact on the safety or quality of your products. A walk in chamber provides a large temperature and humidity controlled environment to test large components, assemblies, and finished products.