SenseAnywhere AiroSensor- Wireless Temperature Monitoring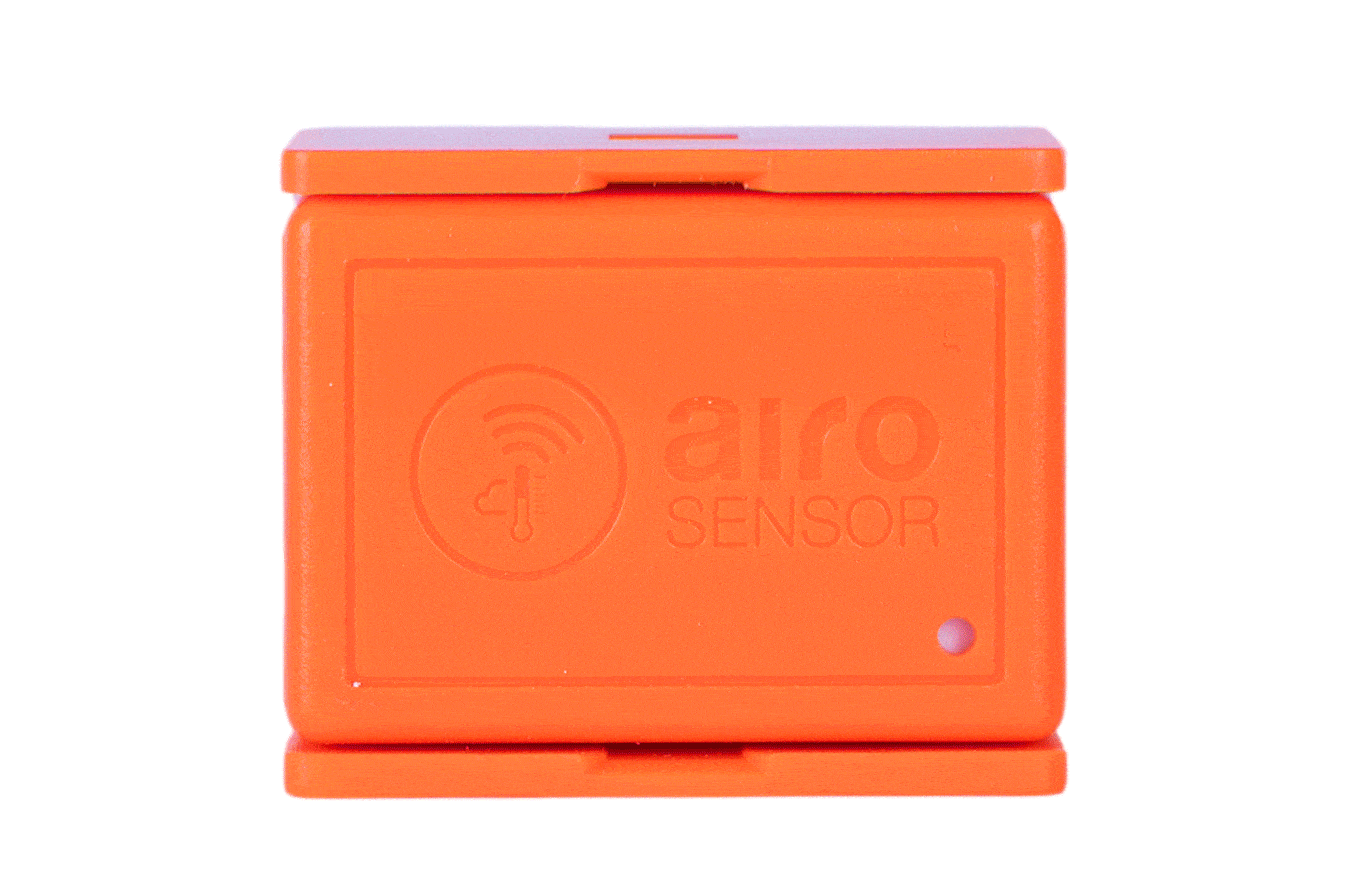 The SenseAnywhere AiroSensor, a cloud based, automated & wireless temperature monitoring system
The SenseAnywhere AiroSensor leads a new generation of ultra-low power, wireless temperature data loggers. Providing accurate temperature and humidity monitoring information and offering automatic, wireless transfer to the cloud. Wireless temperature measuring has never been easier!
The SenseAnywhere AiroSensor is a reliable, secure, and automatic wireless temperature monitoring system. The easy to use, robust, wireless loggers are set up in under 10 minutes, offer a 10-year battery life and do not require 'backing up'. Alarm settings can be easily set to suit individual requirements and provide instant warnings via Email or SMS. Reporting and quality compliance is a breeze using the intuitive, software and report templates.
The wireless temperature monitoring system has been implemented by businesses across countless industries and has only received glowing feedback. It has most recently emerged a great system to monitor COVID-19 vaccines- with functions available to monitor the vaccines from one location, through transport, to another location making it the perfect solution for this application. Speak to them team today to find out more about how this amazing system can benefit you.
The software for the SenseAnywhere Airosensor is incredibly intuitive and user friendly and provides the perfect platform for simplified temperature monitoring. The software requires very little if any training and come with an abundance of helpful features, allowing you to manage your wireless temperature monitoring system with ease. If you'd like to take a look at the software, we have a youtube video run-through available here.
Key SenseAnywhere AiroSensor benefits include;
Secure live data sent straight to the cloud
Instant SMS alerts for temperature alarms
Internal memory of up to 18,500 samples when outside range of access point (64 days based on 5 minute samples)
Standard range loggers communicate with access point when within 100 metres (line of sight), extended 600m
Access via smart device from anywhere in the world
Innovative, user-friendly, market leading software
10-year battery life
24/7 monitoring- access data whenever, wherever
Reports generated at the click of a button
Cost effective, robust and waterproof
Operating temperature range is -40°C to +70°C, External PT-100 has a temperature range of -200 to +200°C
Swap out feature for recalibration period- no data gaps
0-10V and 4-20mA Input Modules- monitor an array of external sensors
Convenient monitoring throughout transport with the optional SwitchHolder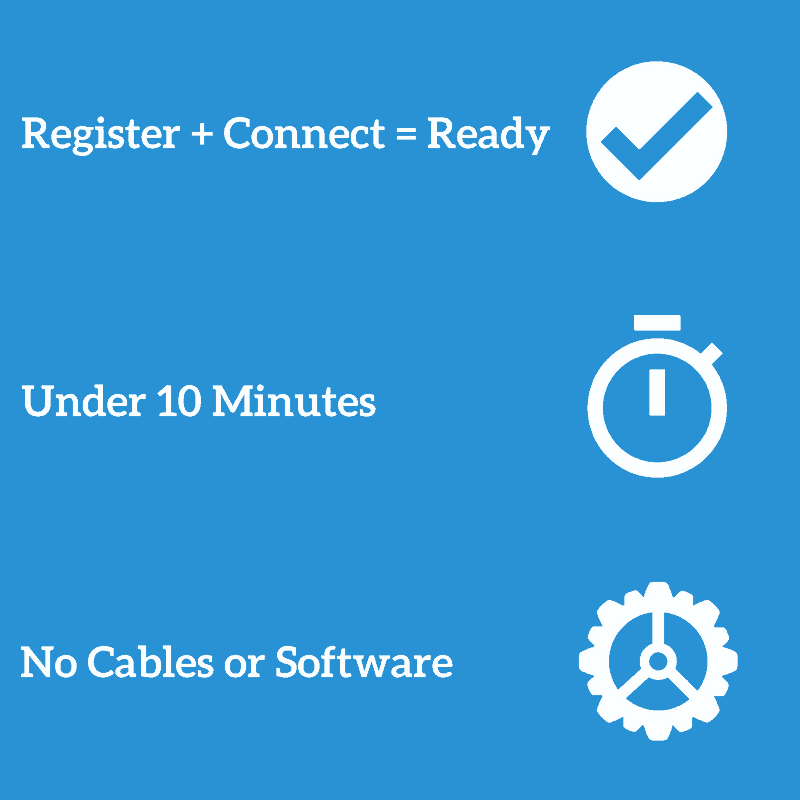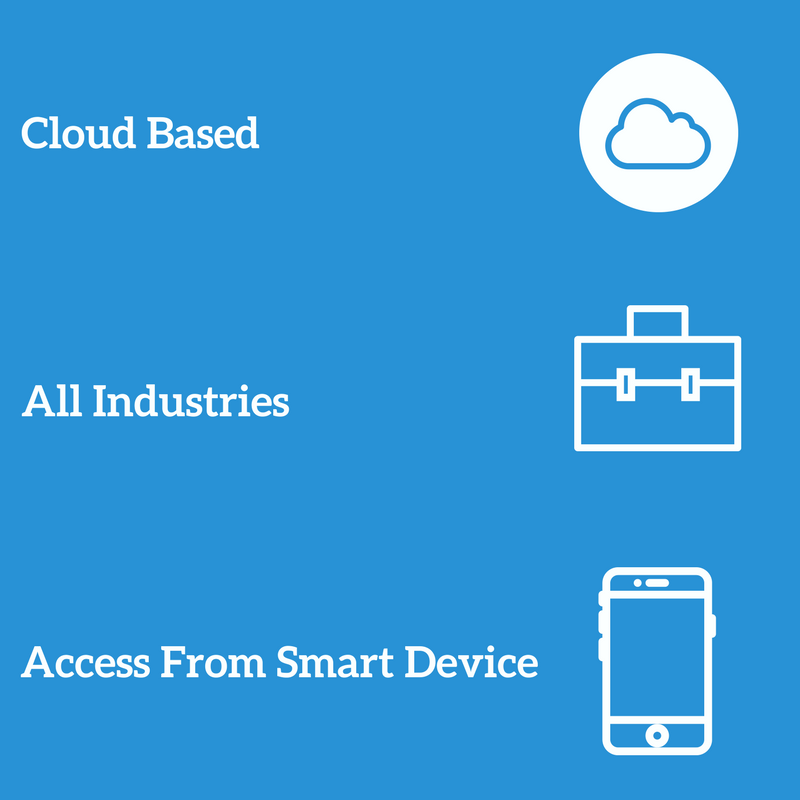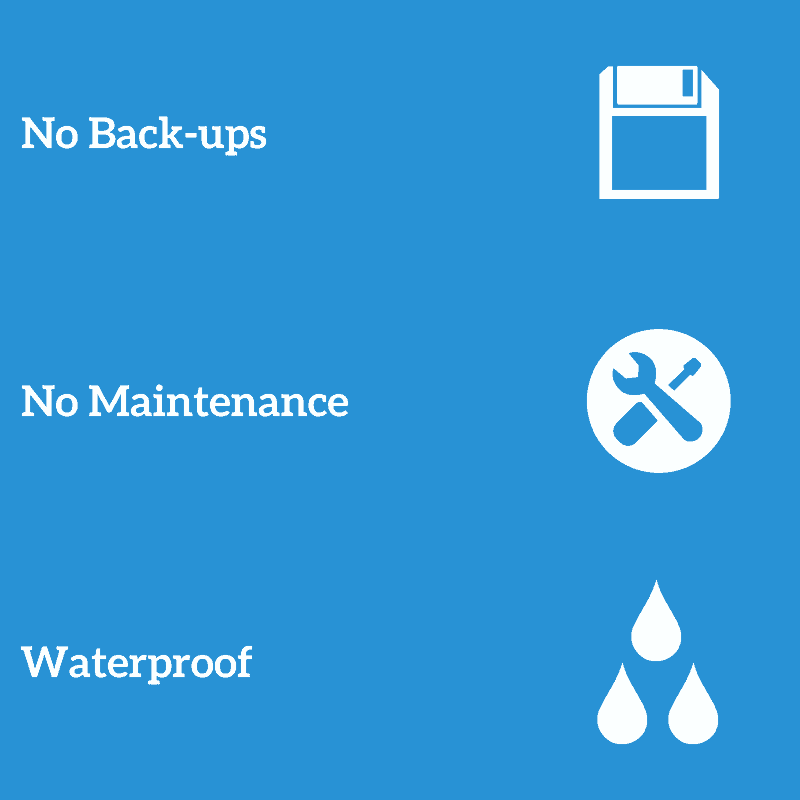 SenseAnywhere AiroSensor available models:
Temperature
Temperature Extended Range
Temp with External Probe
External Probe
Temp Only Module
Temp & Humidity Module
Model
20-20-30
20-20-31
20-20-43
PT-100
01-01-30
01-01-20
Temperature Range
-40°C to +70°C
-40°C to +70°C
Internal: -40°C to +70°C
External: -200°C to +200°C
-200°C to +200°C
-40°C to +70°C
-40°C to +70°C
Temperature Accuracy
±0.15°C (-40°C to 0°C)
±0.10°C (0°C to 70°C)
±0.15°C (-40°C to 0°C)
±0.10°C (0°C to 70°C)
±0.10°C (0°C to 70°C)
±0.15°C (-40°C to 0°C)
Class A, (0.15K + 0.002 x |t|)
±0.10°C (0°C to 70°C)
±0.15°C (-40°C to 0°C)
±0.10°C (0°C to 70°C)
±0.15°C (-40°C to 0°C)
Relative Humidity Range
N/A
N/A
N/A
N/A
N/A
0 – 99% RH (Non condensing)
Humidity Accuracy
N/A
N/A
N/A
N/A
N/A
Typ. ±2% RH Max. ±3% RH (0-80% RH),
Max. ±4.5% RH (80-100% RH)
Wireless Range
Up to 100m / 300 ft outdoors
Up to 600m / 2000 ft outdoors
Up to 600m / 2000 ft outdoors
N/A
N/A
N/A
Battery Life
Up to 10 years with 5 min. interval = 1 million events
Up to 10 years with 5 min. interval = 1 million events
Up to 10 years with 5 min. interval = 1 million events
N/A
N/A
N/A
Memory
18,500 events internally (64 days @ 5 min)
18,500 events internally (64 days @ 5 min)
18,500 events internally (64 days @ 5 min)
N/A
N/A
N/A
Size
41 x 33 x 24mm
131 x 33 x 24mm
143 x 35 x 25mm
N/A
N/A
N/A
Protection Class
IP 67 (waterproof)
IP 67 (waterproof)
IP 67 (waterproof)
N/A
IP 62
IP 62
SenseAnywhere Accessories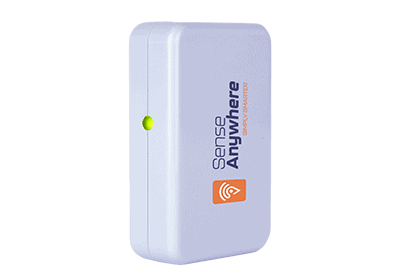 Access Points
The SenseAnywhere AccessPoint is an economic and reliable plug and play device that connects the wireless sensors to the cloud portal SA Client. There are 4 variation of the Access point available, listed below.
Indoor Access Point
The indoor access point connects the sensors to the cloud via wireless communication between the sensors and the network in a 2-way communication. A sensor automatically discovers SenseAnywhere AccessPoints at any given location and transmits its data to the central database.
Outdoor Access Point
The outdoor AccessPoint is of course for situations where you would like to monitor outdoors, or in very dusty environments that might affect the standard AccessPoint.
Mobile AccessPoint
The mobile Access Point is a cellular modem and GPS receiver- it is perfectly suited for transport and remote locations. The mobile AccessPoint connects with the internet (2G and 3G) and has a GPS receiver module which enables you to locate your loggers real-time.
Mobile AccessPoint Without GPS
Same as the mobile access point but without the GPS receiver.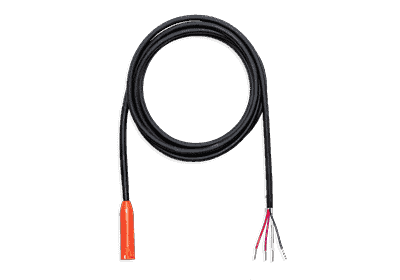 Pt-100 probe
This smart probe featuring a digital SenseAnywhere Bus interface has been especially designed to be used in ultra-low temperature environments for monitoring cryogenic applications down to -200°C, it also goes up to 200°C. The class A wire wound ceramic Pt100 sensor provides accurate measurements over an extremely wide temperature range. The digital interface allows this probe with its own serial number and integrated electronics can be calibrated. Calibrated SAB sensors can be easily hot swapped offering a big advantage and cost savings for recalibration of sensors.
Pt-100 Interface
The Pt-100 smart probe interface features a digital SenseAnywhere Bus interface has been especially designed to connect an existing 4-wire Pt100 probe to the SenseAnywhere Monitoring System.
Hermetically Sealed Pt100 Probe
The Hermetically Sealed Pt100 Probe excels in measuring extreme temperatures in liquid substances (-90˚C to +250˚C) and has a 5-meter cable. The Probe is resistant to aggressive substances, waterproof and easy to clean.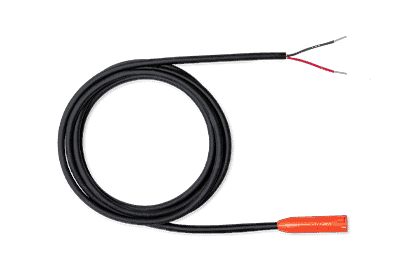 Input Modules
SenseAnywhere modules allow you to expand on the existing capabilities of the AiroSensor data loggers. There are several modules available, summarised below.
0-10V and 4-20mA Input Modules
The SenseAnywhere 0-10V and 4-20mA Input Modules are a smart piece of technology that enables digital measurements for all analogue products with a 0-10V or 4-20mA outputs. The Input Module offers limitless possibilities, as all analogue equipment with can be monitored digitally with high accuracy, allowing for the measurement of CO2, pressure, and the number of dust particles in cleanrooms, among other things.
The modules can be calibrated because the electronics in the connector is the instrument used to determine the measured value. Meaning only the Input Module needs to be calibrated, not the AiroSensor model 20-20-43 to which it is connected for reliable analogue measurements.
Temperature Only Module
The Temp only Module from SenseAnywhere is a small connector with enormous potential. The module can accurately monitor temperatures from -40°C to +70°C. The powerful Temp only module has a swift response time because the sensor is exposed to the environment directly and has minimal material around it. The module is exceptionally suitable for measuring temperature in dynamic environments. Mapping or validating of refrigerators and freezers as well as small cold stores or vehicle cargo spaces can be accurately and easily performed with our AiroSensor model 20-20-43 with this module installed. The module easily meets the highest accuracy class (0.2°C) of the EN12830:2018 standard for data loggers over its complete temperature range. In addition, the Temp only Module can also be used for reference measurements in the field. Due to its swift response time, the module can be placed besides an existing data logger to verify its measurements while it performs its task without any downtime.
Temperature & Humidity Module
The module has the added capability of RH measurement, between 0-99%RH (non-condensing) and can monitor temperatures from -40°C to +70°C. The module is highly suitable for measuring temperature and relative humidity in dynamic environments.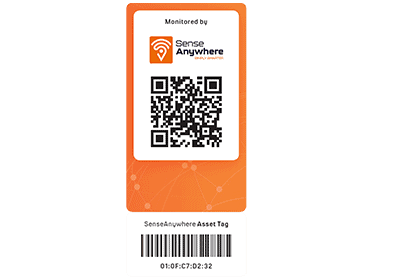 AssetTag
The AssetTag allows you to replace an out-for-calibration data logger with another one with no reconfiguration, adjustments to alarms and reports and without data gaps. SenseAnywhere's software provides features to monitor conditions continuously using an AssetTag, which you can use with different data loggers over time. Essentially, the tag is the constant and the loggers just provide data to the tag and thus can be swapped. It does not matter which data logger is linked to an AssetTag and a data logger can be swapped) at any time, with a recently calibrated one. The whole monitoring set-up keeps working as expected. This allows you to have a complete history of your goods. Watch the video of how to set up the AssetTag here.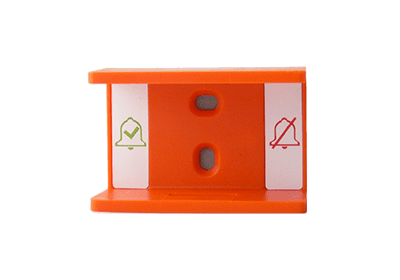 AiroSensor SwitchHolder
The SenseAnywhere SwitchHolder is an accessory which enables you to disable the programmed alarm function of your AiroSensor with a single sliding movement. Just insert your AiroSensor and slide to one side to either activate or disable the alarm notifications of that specific device. This accessory is ideal for environments with cooling systems that are not operational during specific times, i.e. nights or weekends. The SwitchHolder is compatible with the AiroSensor and AiroSensor T. Comes with different labels so you can choose the symbols that match the functionality of your SwitchHolder accordingly. Please note: the sliding motion only disables the alarm function. Data logging will continue so you never will miss the temperatures even if you forget to switch on the alarm in the morning.
Please contact us and find out more or apply for a no obligation 7 day trial of the SenseAnywhere AiroSensor wireless temperature monitoring system