UKAS Temperature Calibration
Withnell Sensors offers UKAS accredited temperature calibration for a range of equipment.
We are proud to provide UKAS accredited temperature calibration and UKAS data logger Calibration for a range of brands such as LogTag, SenseAnywhere, TinyTag, Vaisala, Comark and many more. We also provide UKAS accredited calibration of the Kaye IRTD and the Kaye Validator 2000 system. If you require PRT temperature calibration then we have a selection of fixed points and fluid comparison baths that enable us to offer you a range of calibration points. We work with companies who require the accuracy and expertise that only a handful of calibration providers in the UK can offer. To deliver the best possible calibrations we have invested heavily in the highest specification of equipment to ensure optimal stability, repeatability and the best possible results for our customers.
Our state of the art laboratory operates from our main site in Lancashire and the calibration team are experts in this field meaning we can offer the best in technical service and support. UKAS data logger calibration offers many benefits over a standard 'traceable' calibration. Only a UKAS accredited calibration lab can offer you UKAS data logger calibration, our laboratory number is 4595 and you can find a copy of our UKAS schedule of accreditation at the bottom of this page.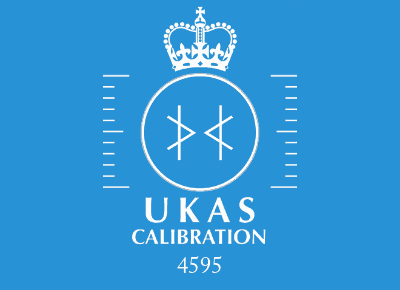 Specialist Temperature Calibration
Assured confidence with UKAS accreditation
Minimal downtime with quick turnarounds
Cost effective, competitive pricing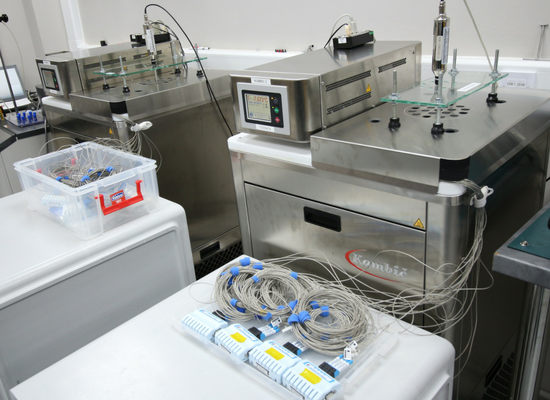 UKAS Data logger calibration
We offer UKAS calibration for a range of data loggers with temperature points covered from -90 to 140°C. Our UKAS data logger calibration service is tailored to your requirements, the number of calibration points and required temperatures can be modified to suit your needs. We will always strive to meet the required turnaround times as we understand the inconvenience of having equipment away for calibration. We offer a rental service on a range of loggers to support your needs while equipment is being calibrated. Our lab is equipped with extensive equipment to allow us to complete large numbers of calibrations at any one point which allows us to offer a competitive pricing structure on multiple loggers. At Withnell Sensors cost efficiency doesn't need to mean a compromise in quality or accuracy.
Speak to us today about your requirements and discuss flexible options for service agreements. Alternatively you can email our calibration team at [email protected]
UKAS PRT Temperature Calibration
Medium to high accuracy PRT's form an integral part of many calibration systems used across a wide range of industries and applications. In order to provide traceability, prevent drift and to ensure that your own results are accurate, regular calibration of your temperature standard is recommended. Accuracy of calibration is often critical as the measurement uncertainties that we provide will have an impact on your own calibration accuracy. We use a combination of fixed points and fluid comparison baths to offer precision PRT temperature calibration from -196 to 420°C. Our service is always tailored to your requirements, the number of calibration points and required temperatures can be modified to suit your needs. Our continuous investment in laboratory equipment ensures that we have the capacity to cater for customers with a range of requirements. We understand the inconvenience of having equipment away for calibration therefore our lab team strive to protect the best possible turn around times for PRT temperature calibration however please speak to us if turnaround time is a concern.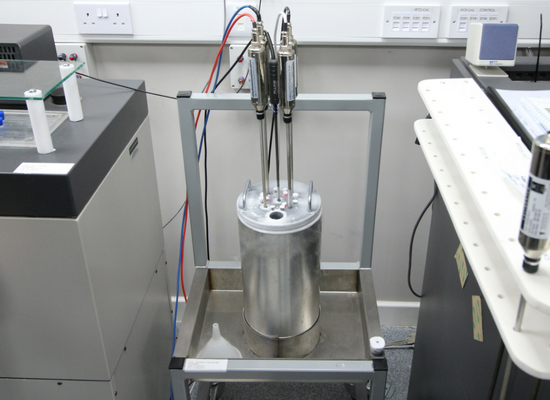 UKAS accredited calibration for the Kaye IRTD, Kaye Validator 2000 and Kaye HTR/LTR
Very few service providers have the capability to support and adjust this equipment, our engineers have many years of experience calibrating and servicing the Kaye equipment. Our calibration method simulates that recommended by the manufacturer, a method which we feel best suits the instruments to deliver optimal performance. We are currently the only service provider in Europe capable of offering a 17025 accredited calibration of the Kaye Validator system. Our own Kaye equipment is calibrated annually in line with manufacturer recommendations and the standard service for this equipment involves the collection of 'As Found' data, a full calibration and adjustment followed by an 'As Left' verification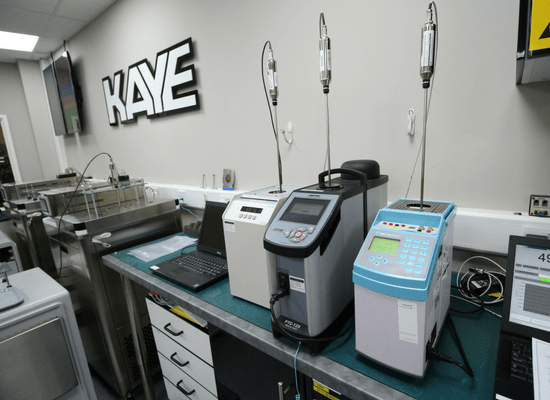 UKAS Temperature block calibration
Temperature reference blocks are used across a wide variety of industries most predominantly to provide temperature verification of thermocouples, data loggers and temperature sensors.
Temperature block calibration should be performed periodically to ensure that your equipment is displaying accurate information and functioning in line with specification. A calibration provides assurances of the accuracy of the display and delivers information on the temperature distribution and uniformity of the block. An accredited calibration of your temperature block will provide assurance that your calibration system, as a whole, is accurate and reliable.
Our experienced technicians have worked with temperature blocks from leading brands including Ametek, Druck, Fluke and Kaye. Strenuous testing is completed during the calibration to demonstrate how the temperature can differ from the cross section, as well as any temperature variances along the borings.We would love to discuss your next temperature block calibration, speak to us and benefit from the additional reassurances that only a UKAS accredited calibration can provide.
Calibration Enquiry
If you would like a price for a UKAS calibration please fill in the form or give us a call!