Introducing
Temperature Mapping Equipment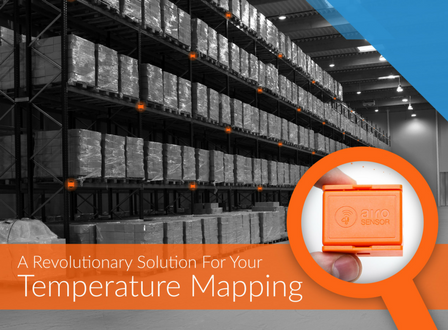 Use Sense Anywhere on your next temperature mapping project to save time and money
Offering revolutionary benefits that allow you to deliver your project more efficiently;
No lengthy setup or batch programming required, Loggers are ready to go.
Small, robust, wireless sensors meaning easy to place.
High accuracy sensors offering real-time data.
Data is ready and available to use, no need to download each logger
Automated report generation in a matter of clicks
Deliver on your operational, regulatory and quality control requirements
Temperature mapping exercises are required for any space allocated for the storage and handling of products with a specified labelled storage temperature. This includes freezer rooms, cold rooms, temperature-controlled storage areas, quarantine areas, warehouse spaces and receiving and loading bays.
Temperature mapping may also need to be carried out in spaces without active temperature control. A mapping study establishes the temperature distribution within the zone being mapped and locates hot and cold spots. The data collected provides an essential source of information to ensure that all products are correctly stored within their labelled temperature range(s). Seasonal impacts should also be considered, this is especially important in warehouse spaces where products may be stored for extended periods and the area has not been designed to cope with diverse weather conditions.
We have a range of temperature mapping equipment that can be tailored to your mapping project, saving you time and delivering cost effective but necessary support. We have data loggers that we specifically recommend for this kind of project, the SenseAnywhere AiroSensor provides users with the most benefits as listed below. As temperature and humidity specialists we can also offer expert advice and support, hire equipment for you to complete your own mapping project or manage the task from survey through to final report. We can offer temperature mapping test equipment with UKAS accredited calibration, we hold an extensive range of loggers in stock to ensure that we have enough test equipment to support the largest warehouse temperature mapping projects as well as smaller scale mapping projects.