Relative Humidity Monitoring Systems- Humidity Sensors
Why install humidity data loggers?
Relative humidity monitoring is extremely important in both businesses and homes due to its effect on product and sample quality, mould and mildew growth and trapping allergens which may cause allergy and asthma symptoms to arise or worsen. Therefore, humidity data loggers are highly important, because they detect the levels of humidity in the atmosphere and alert you when levels are heading towards undesirable limits.
Our Relative Humidity Monitoring Systems
Withnell Sensors are temperature and humidity monitoring specialists. We have some excellent relative humidity monitoring systems available, the main two we would recommend are Vaisala and SenseAnywhere. These humidity data loggers monitor temperature as well as humidity and come with unique benefits. Read more below about the individual humidity sensors and benefits they bring.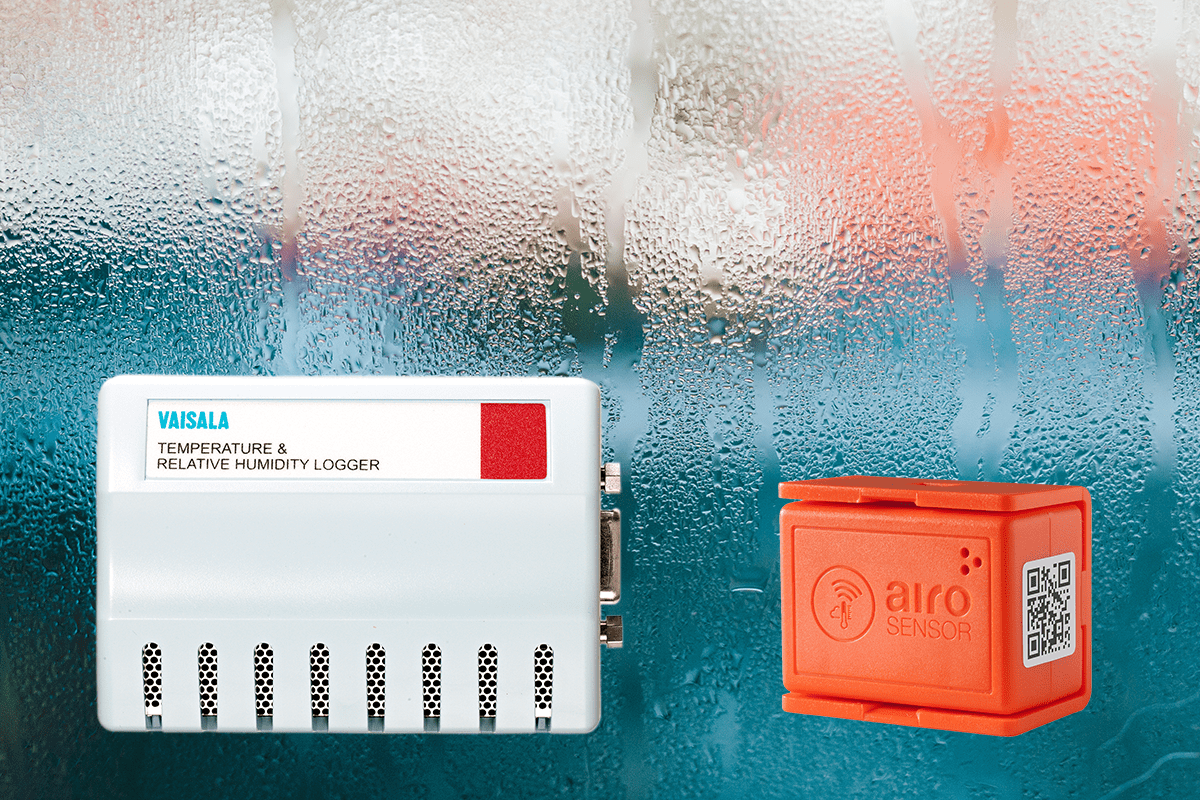 Vaisala Humidity Sensors
The Vaisala validation system is a powerful, easy-to-use alternative to thermocouple-based equipment and bulky data acquisition systems. Vaisala data loggers are a versatile and reliable replacement for chart recorders and bulky data acquisition systems, ideal for mapping/validation, the data loggers provide high accuracy humidity and/or temperature measurement and recording.
With accredited temperature and humidity calibration services and quality customer support, the data loggers offer a completely integrated solution for all your continuous monitoring and reporting or validation/ mapping applications. The loggerd also have a humidity range of 0% RH to 100% RH and have amaxing accuracy of +/-1%RH over 10%RH to 90%RH at +20ºC to +30ºC.
SenseAnywhere Humdity Data Logger
The wireless temperature and humidity data logger is a reliable, secure, and automatic system. The easy to use, robust, wireless loggers are set up in under 10 minutes, offer a 10-year battery life and do not require 'backing up'. Alarm settings can be easily set to suit individual requirements and provide instant warnings via Email or SMS. Reporting and quality compliance is a breeze using the intuitive, free software and report templates. The humidity sensor monitors the full humidity range of 0 – 100% RH (Non condensing) and has an accuracy of ±2% RH (0-80% RH).
The software for the SenseAnywhere Airosensor is incredibly intuitive and user friendly and provides the perfect platform for simplified temperature monitoring. The software requires very little if any training and come with an abundance of helpful features, allowing you to manage your wireless temperature and relative humidity monitoring system with ease.