Introducing
Continuous Temperature Monitoring System
Environmental monitoring for laboratories, pharmacies, hospitals, warehouses and more
There are many different industries that require the on-going continuous monitoring of environmental factors such as temperature and humidity. Whether it is a controlled laboratory environment or the continuous temperature monitoring of your storage area, we will have the right equipment for you. Temperature conditions can have a number of impacts on your product or process. Adverse conditions can cause product degradation or safety issues. In a laboratory environment temperature deviations can undermine analytical methods and results. Alert notifications are also critical in many instances, if conditions do change then action plans can be implemented to intervene and protect products or lab samples. Unfortunately we have seen occasions where our clients have told us that due to a poor continuous monitoring system they have lost product that is irreplaceable and months of work!
The right temperature monitoring system should deliver consistency, reliability and reassurance. Real-time alerts should automatically be raised in the event of deteriorating conditions. Data is collected at defined frequencies and securely stored to provide a history of trends and a concise environmental profile of your space. This data can be accessed easily by authorised personnel and reviewed for operational, quality control and regulatory purposes.
When considering system options we would encourage you to think about the following key points.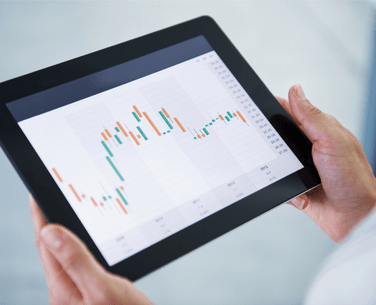 Consistency
A temperature monitoring system configured to your needs
Reliability
Specifically designed as continuous temperature monitoring system
Reassurance
Configurable, immediate alert notifications
Which of our systems will help you with your continuous monitoring needs?
We stock a range of data loggers and temperature monitoring equipment therefore our advice is always independent and will be tailored to your needs. We are specialists in temperature and humidity and our engineers will consider several things before making a recommendation. They will consider your measurement parameters, number of measurement locations, the purpose of the monitoring and it's impact on your entire operation, IT infrastructure and many other factors.
SenseAnywhere
The AiroSensor is a new generation, ultra low power, wireless temperature data logger. Providing accurate temperature and humidity monitoring information, aswell as offering automatic, wireless transfer to the cloud. Wireless temperature measuring has never been easier!
This intuitive system is very easy to set up and feeds secure data straight to any smart device via the cloud. If your conditions reach undesirable parameters then you will be alerted immediately. The robust data loggers have an impressive 10 year battery life and have been CREST tested.
Vaisala
Through pioneering and innovative engineering, Vaisala has developed small, compact, superior monitoring and recording tools that provide unmatched accuracy and integrity for temperature and humidity monitoring and validation applications.
Vaisala is a great solution we offer for your continuous temperature monitoring requirements. It has an extremely comprehensive alarm structure and the ViewLinc software monitors temperature, relative humidity, CO2, differential pressure, level, door switches, and more offering low cost of ownership due to easy connectivity to your existing network, remote access, and scalability up to thousands of monitored locations