Introducing
Food Processing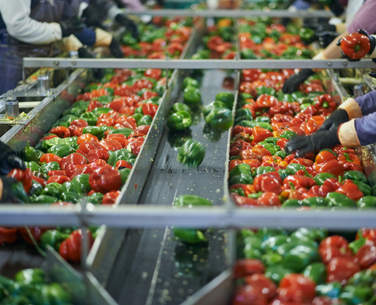 Temperature and Humidity Data Loggers for Food Processing
There are various food types that under normal conditions of storage and use and in the absence of adequate preserving factors should be kept under temperature control (both chilled and hot holding) so as not to result in a risk to health. Withnell Sensors offer a wide range of temperature and humidity data loggers for your food processing temperature monitoring needs. We offer products from leading brands, all with unique benefits- contact us to find out the right logger for you.
Why does temperature need to be monitored for Canning?
Nine people died as a result of consuming salmonella contaminated peanut butter in 2009. As a result, three Peanut Corporation of America executives later received lengthy jail sentences for their role in the outbreak. The tragic incident subsequently taught a very important lesson: food manufacturers and processors must ensure the safety of their products before they hit distribution.
Global regulations require verification of processes intended to render food products safe for human consumption. In Britain, Article 5 of Regulation (EC) 852/2004 requires food businesses in the sector to maintain procedures based on HACCP principles. This is so that food safety hazards are identified and monitored and to ensure that controls are in place to eliminate or minimise risks to consumers. There is flexibility in the Regulation, supported by guidance from the Commission, on compliance with the requirement for procedures based on HACCP principles. The FSA has developed guidance for businesses; Safer food better business (SFBB) in England and Wales; CookSafe in Scotland; and Safe Catering in Northern Ireland that makes use of this flexibility and in some cases includes limited temperature monitoring.
In the case of canning, it is highly important to verify the process performance to ensure that the correct treatment is being applied, records of such verifications should also be maintained as evidence. This is done through the thermal mapping of a food processing environment using data loggers. The Datatrace range are a very suitable product for this sector, as well as SenseAnywhere and Logtag.