Walk in Chamber
Kambic walk in chambers allow you to simulate different climates and environments with ease and precision to understand the impact on the safety or quality of your products. A walk in climatic chamber provides a large temperature and humidity controlled environment to test large components, assemblies, and finished products. The chambers have superior temperature and Rh stability and can be used for sample conditioning before other tests, stress testing and accelerated aging.
Withnell Sensors Ltd is the exclusive distributor and after sale service provider of Kambic walk in climatic chambers in the UK & Ireland.
Kambic is specialised in the designing, developing and manufacturing of high-quality walk in environmental chambers and controlled environment rooms.
The climatic chambers are a refined solution for research and development studies, quality control, production facilities and testing. These bespoke chambers are custom built to suit your requirements.
Independent Advice
We are always available to offer expert advice and technical support. Withnell Sensors engineers have experience working with a range of clients on various projects. We can help you to find a suitable walk in environmental chamber to meet your requirements and our after sales care is exceptional, offering extra reassurance.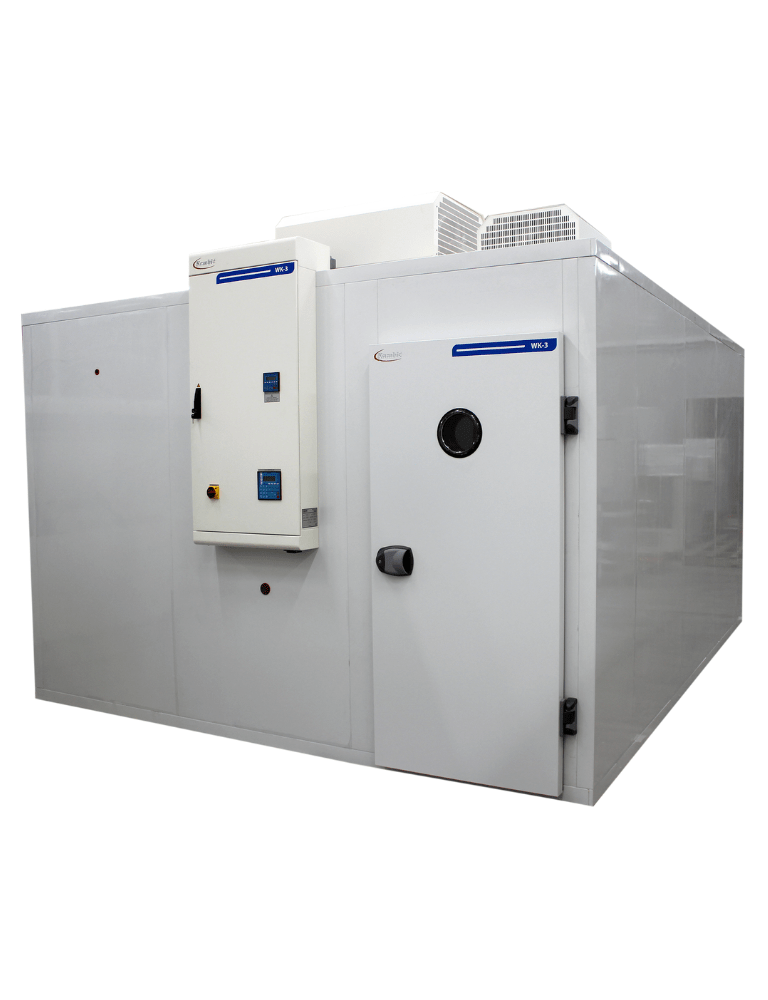 Size made to you requirements
Exceptional uniformity and stability
Innovative, user friendly control panel
Tailored equipment available
Walk in Chamber Features:
Door observation window
Sealed and extensively heat insulated doors- various sizes available
Heavy duty closing mechanism with safety unlocking system from interior
Fully stainless-steel interior. Powder coated exterior.
Access port with both end plugs.
Extensive heat insulation. Various insulation panel thickness.
Electronics compartment, mounted on the chamber or remote location.
PLC based controller, with a simple and effective programming of all processes.
Compressor based refrigeration system.
Condensing unite mounted on the top of the chamber or remote location
Back up unite
Chamber equipment: Specially designed racks with height adjustable shelves
Tailored equipment available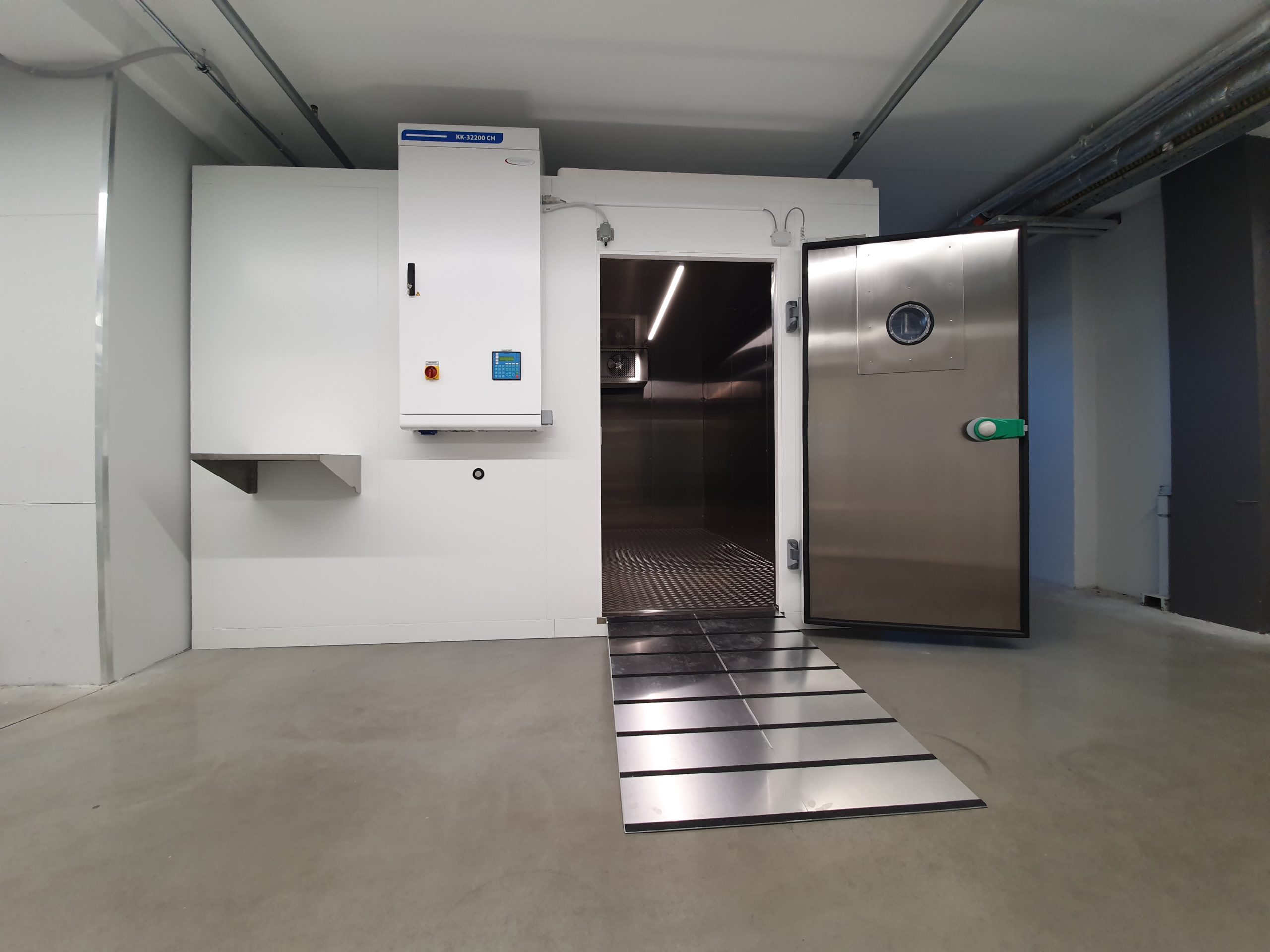 Walk in Climatic Chamber Technical Data
| | Walk in Chamber |
| --- | --- |
| External Dimensions | Made to preference |
| Temperature Range | -40°C to +90°C |
| Relative Humidity Range | 40% to 95% |
| Temperature & Rh display resolution | 0.1°C / 1% |
| Temperature set resolution | 0.1°C |
| Rh set resolution | 1% |
| Temperature stability | Better than +0.3°C |
| Temperature Uniformity | < +1 @ +37°C |
| Rh stability % (lights off) | Better than +3 |
| Temperature control | PID |
| Cooling | Air cooled compressor aggregate (water cooled as option) |
| Relative humidity | Steam generator/ Ultrasonic humidifier/ DEW point |
| Power supply | 3x400 V 50/60 Hz (+ 10%) |
| Access Ports (mm) | Ø 40 Standard, (Ø 50, Ø 90 as an accessory) |
| Interface | RS 232 (USB or Ethernet as an optional) |
Please download our brochure for more detailed information
Feel free to contact us for a quotation. We can offer tailored solutions for your specific requirements!