HemoSafe 2.0 Automated Blood Bank Refrigerators
Hemosafe 2.0 Machine Driven Blood Bank Refrigerator
Hemosafe ® is a computerised and automated blood bank refrigerator that allows you to allocate and pick the right bag for the right patient at the point of care and at the time of actual need.
It provides the storage (+4°C), as well as the assignment and the distribution of blood bags, assuring full traceability and safety. HEMOSAFE® 2.0; is certified according to Medical Device Directive 93/42/EEC and following amendments.
Thanks to the integrated management software and the automatic reading of the barcodes of the bags, HEMOSAFE® 2.0 is able to select the most suitable blood bag for each patient and deliver it to the operator incredibly quickly (in less than 60 seconds) and without human error. Removing human error provides the upmost safety and efficiency for the storage and picking process.
HEMOSAFE® 2.0; makes blood available 24 hours a day and 7 days a week at each peripheral hospital, optimising the distribution and drastically reducing the number of trips between Transfusion Centres and hospitals, and deploys a safe and rational and optimal management of the blood supply via a rotational (FIFO - First In First Out) system.
We have a number of blood bank fridge and freezer options, so if you would prefer a standard option to an automated blood bank fridge explore the range or speak to a team member today!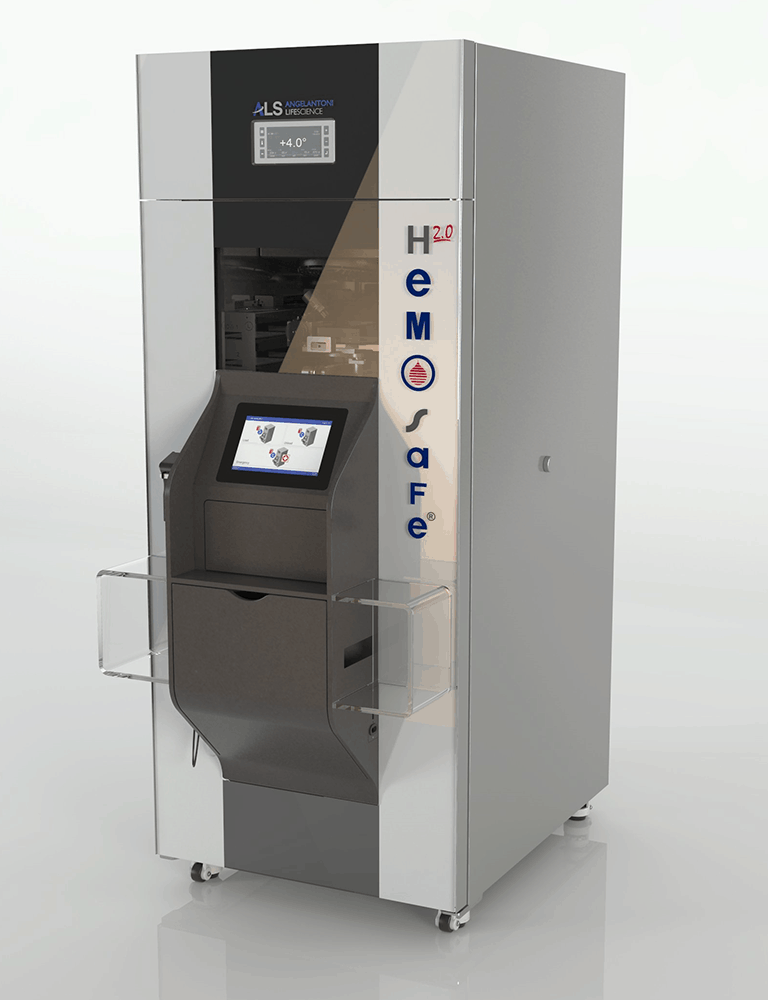 Contact us
Withnell Sensors
The Old Silk Mill Withnell
Chorley Lancashire
PR6 8RX